Drugs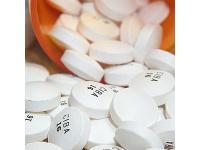 Drug addiction is a big problem today. Even 5 years ago this problem did not exist in small towns. We read about drug addicts in the USA and other countries of the West. This problem existed in big cities like Moscow and St. Petersburg. Today different drugs are sold in our city and what is worse they are bought and taken by people, mostly young people. Drugs are ruinous for health and they destroy the personality of those who take them.
The desire to take a drug is so strong that people are capable of committing crimes, even murders. Drug - takers become dependant on those people who give or sell them drugs. Sometimes they actually become their slaves. It's very difficult to cure drug addiction. As usual drug addicts address doctors when it is too late. Usually parents bring young people to doctors. Still where there is a will there is a way. Strong people can cope with this problem. There are many films, for example American films, the characters of which get cured. Though they go through difficult times and often start taking drugs again.
Drug-addicts are lost for society. They usually lose every interest in it, become indifferent, withdrawn into their own world.Though drug-takers have their own companies. They can make injections often using one needle for many people. That's why they often have AIDS.
I think that our government should take serious steps in order to stop drug taking. There must be more lectures about drugs at schools and universities. Parents should be more attentive to their children because they start taking drugs when there is no understanding in the family and at school, when they have nothing to do in the evenings. If I discover that one of my friends is a drug addict I shall try to help him or her. First of all I would insist on addressing a doctor. I would try to keep my friend company and not leave him or her alone. I would try to listen to his or her troubles, and do my best to help. Together we shall cope with the problem. I hope I'll never face it.