Love.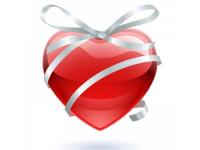 Although much has been written about this subject, whenever we are puzzled about it. We ask the question: What is love? Love means different things to different people. Children regard love from their point of view, while they are very young. As we grow older, love grows into different dimensions with our maturing. Love changes constantly, because we change from day to day.
There are different kinds of love. Whereas we live in a mechanized world, we hold a special affection for nature. When you look at the lake, your heart is glad that the water is there. Unless you spend a week in the mountains, you will not know the beneficial effects of mountain air. As soon as the sea wave touched your foot, you realized why you had always wanted to be at the seashore.
Wherever there is a family, there is the love of a parent for the child. Warmth and support are basic needs. There is also the love of a child for its parent. Family love means being your natural self. For parents, it means caring for someone's needs more than for themselves. Before thinking of themselves, parents will help their children. Once you have found the need to be with someone, you will also feel the desire to share and care. As long as man has existed, family love has been the cornerstone of civilized society.
When true love comes, you do not look for sensations, which are indepen¬dent of one another. You feel a lasting affection for each other. Two people unite into one. You want to give everything to the person you love. Now that you've found love, you're only afraid that your loved one might die first.
Love has been called an "abstract" thing, which means that it is difficult to define. But for those who desire it, it is very real. They find comfort in the touch of a hand, or a kiss or being close to someone dear. Sick persons can become well again, as soon as love enters their hearts. Love can overcome family feuds, it can bring together people of different ages, as well as ethnic and national background. Love brings people together, because they care.