Travelling abroad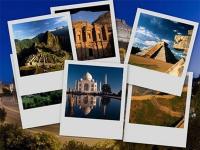 It is always difficult to get used to living abroad. You don't know many people there and that's why you have to make new friends. And it isn't very easy sometimes, because we, Russians, very often surprise our foreign partners by our behaviour and manners.

Some Russian traditions seem strange to foreigners. For example, we are fond of receiving guests and try to cook as much food as we can. We actually make people eat even if they refuse. In the West it's not usual to feed guests in this way. People very often eat in restaurants and usually pay for themselves, even girls when they are asked for a date by young people. It's often a shock for Russian girls.

It's not usual for people in the West to tell other people, especially foreigners about their private life. They try to keep their troubles to themselves and always say that they are fine. We, Russians on the contrary prefer telling everybody that we have many problems and everything goes wrong. We're fond of complaining.
In general Russian people are open-hearted. If you don't know the feature of the nationality, you can make a fool of yourself.

Besides it's very important to speak a foreign language. If you want to speak fluently, you should practice. You can build up the vocabulary by talking to a native speaker. And if you follow these rules you won't be stranded.
All these things should be taken into consideration when we do to this or that country.
Vocabulary:
get used to - привыкнуть
make new friends - заводить друзей
make a fool of yourself - поставить себя в неудобное положение
speak fluently - бегло говорить
build up the vocabulary - пополнять словарный запас
native speaker - носитель языка